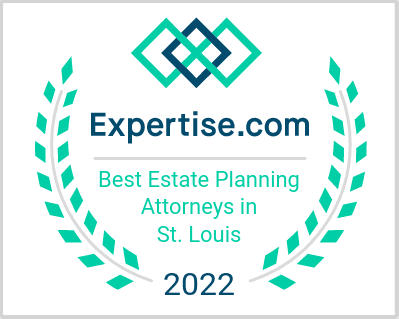 LEGACY LAW CENTER WAS FOUNDED IN 2012 WITH THE GOAL OF PROVIDING SENIORS, VETERANS AND FAMILIES WITH A LEGACY OF PROPER ESTATE PLANNING.
Since 2012, Legacy Law Center has grown considerably and has received several awards for customer service and excellence.  In 2013, he was voted by the public in O'Fallon / St. Peters Flash Flyer as "Favorite Attorney".  In the past several years, clients and colleagues have given Legacy high praise on Google and Avvo for excellent service, client satisfaction and its helpful and friendly staff.  More recently, Charles was named one of the "10 Best Estate Planning Attorneys in Missouri" in 2018, 2019, and 2020 by the American Institute of Legal Counsel, an honor he is particularly proud of.
Legacy Law Center was easy and comfortable to talk with . I was looking to get a will sit up and I'm relieved it's finally done . I looked for a while for the right lawyer and when I talk with Legacy I knew I had found the right one!
Charles of Legacy Law has been excellent in helping my husband and me set up our trust. We felt confident in his knowledge of protecting our assets and writing our will. When we needed to make a slight change, Charles was ready and willing to help. I highly recommend Legacy Law!
Janice Schnurbusch
2022-07-27
I contacted Legacy Law Center about estate questions I had and guidance. From the first call they were very responsive and set me up with a conference call with Mr. Moore. He called right on time, answered all my questions without rushing me and went over a few things I might have missed asking about. He didn't try to sell any of their services, just gave the guidance I needed. They were very upfront about the cost of the conference call. I appreciated that. It was easy talking with Mr. Moore, and if I need any more help on this or other matters I will be contacting him.
Charles is an excellent professional with in-depth knowledge of estate, probate, & trust law! I would highly recommend him to anyone in need of support in these areas!
William D Young
2022-07-06
We were very pleased with the service we received from Mr. Moore. He took the time to answer all of our questions and explain the entire process step by step. We now have our Estate Plan finalized. We will definitely use Mr. Moore for any any other legal issues that may arise.
Chuck Moore was able to offer specific advice to help with a legal situation. He was easy to contact, and made time for me on short notice.
Michelle Klotzbach
2022-04-27
We wanted to make a change in our living trust that Mr. Moore (Chuck) had created for us three years ago. This time of our working with Chuck and his staff was just as pleasant and easy as it was three years ago, when he created our living trust. Chuck answered all of our questions, and we got the information that we needed. Our amendment was finalized quickly, and everything went smoothly. We will recommend the Legacy Law Center to anyone who needs an estate plan to be created or assistance with a probate matter.
Mr Charles was was very knowledgeable and helpful, with a issue on my father's property. I would recommend him.
Charles was great to work with. He made sure our estate planning needs were met and that everything fit into what my husband and myself want. All the documents were completed in a timely manner.
A very professional experience. I highly recommend this Law firm. Detailed information, helpful and useful advice.
christine prabel
2022-03-05
What we do
Practice Area
Our Team
Attorney / Owner
Charles J. Moore is the owner and founder of Legacy Law Center.  He has been practicing law since 2005 and started his legal career as an estate planning and probate attorney in Southern California.  He subsequently moved to the Princeton, New Jersey area where he continued work primarily as an estate planning / probate attorney.  He began litigating estate matters as well.  It was during this time that he also began serving as an assistant municipal prosecutor in Princeton Borough, West Windsor and Robbinsville.
Practice Coordinator
Margoth Moore is the Paralegal at Legacy Law Center.  She has worked at the firm since 2014 and her job is primarily to assist in the drafting and reviewing of client documents and serving as the liaison between legal staff and clients.  She also helps coordinate client conferences and signing meetings.
Estate Planning Paralegal
Melissa Byers is the Legal Assistant at our firm. She has an Associate's Degree in Criminal Justice. In her role at Legacy, she not only serves as reception but administers all the files in our office.
Probate Paralegal
Sharon is the probate paralegal at Legacy Law Center.  She has extensive experience in this practice area and enjoys the challenge that each estate invariably brings to her desk.
Legal Assistant
Laura is a Legal Assistant at the firm. She has a strong background in law and has continued to grow her knowledge and expertise in prior law firm positions. At Legacy Law Center she is an important first and consistent contact for firm clients, potential clients and their families. If you work with our firm, you'll meet and work with her.